Regular price
$39.99 USD
Sale price
$24.99 USD
Unit price
per
Save

$15.00
Sold Out
Repairs, nourishes & strengthens
Works for all hair types
Natural ingredients only
Ships from U.S.A
30 Day Returns
Repairs, Strengthens, & Nourishes all hair types
Meticulously formulated to deliver exceptional results for your hair. Prepare to indulge in a luxurious experience that combines the power of nature's finest ingredients with advanced hair care technology.


Ingredients:
Water, Peppermint, Vitamin E, Parfum, Avocado Oil, Wheat Oil, Olive Oil, Carbomer, Costus oil, Biotin, Tea Tree Oil.

Free from harsh chemicals and sulfates that are commonly found in many commercial conditioners.  

Know our ingredients:

Our Conditioner is expertly formulated with an exceptional selection of ingredients that work in synergy providing extraordinary benefits for your hair!

Benefits:

Vitamin E: A blend of invigorating peppermint and nourishing vitamin E to rejuvenate and hydrate your hair, leaving it irresistibly soft, smooth, and lustrous.

Avocado Oil, Wheat Oil, Olive Oil, and Costus oil: These precious oils penetrate each strand, providing intense hydration and replenishing your hair from root to tip. Say goodbye to dryness and hello to vibrant, revitalized locks.

Biotin: Delivers hair-strengthening and nourishing benefits directly to the hair strands.  Experience fewer knots, reduced breakage, and improved hair elasticity, allowing you to style with ease and confidence.

Tea Tree Oil: Its antimicrobial properties help maintain a clean and refreshed scalp.

For best results, combine our shampoo, conditioner, and serum to create a comprehensive hair care routine that cleanses, nourishes, and protects your hair from root to tip. This dynamic trio works in harmony to promote optimal hair health, enhance shine, and improve overall hair manageability.
View full details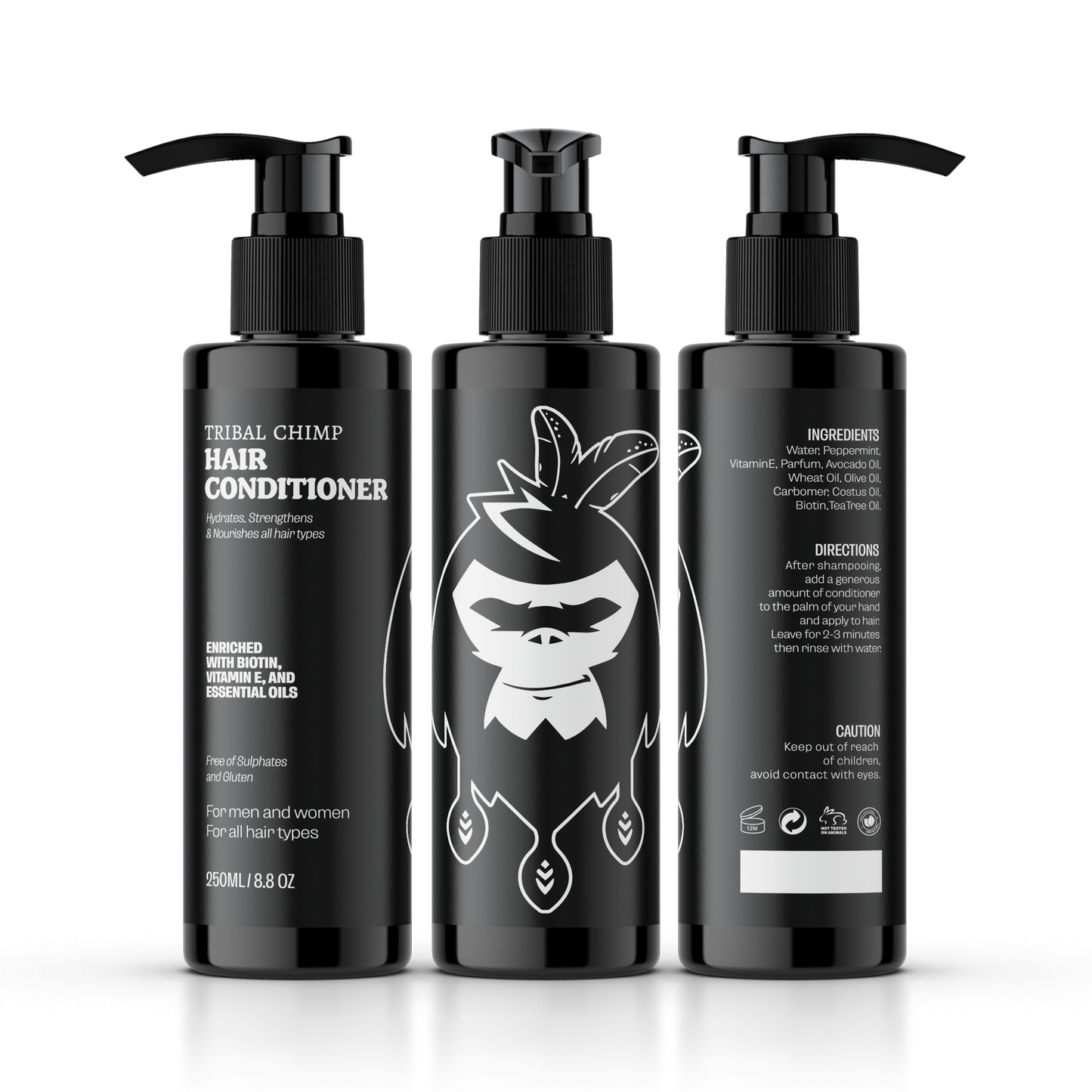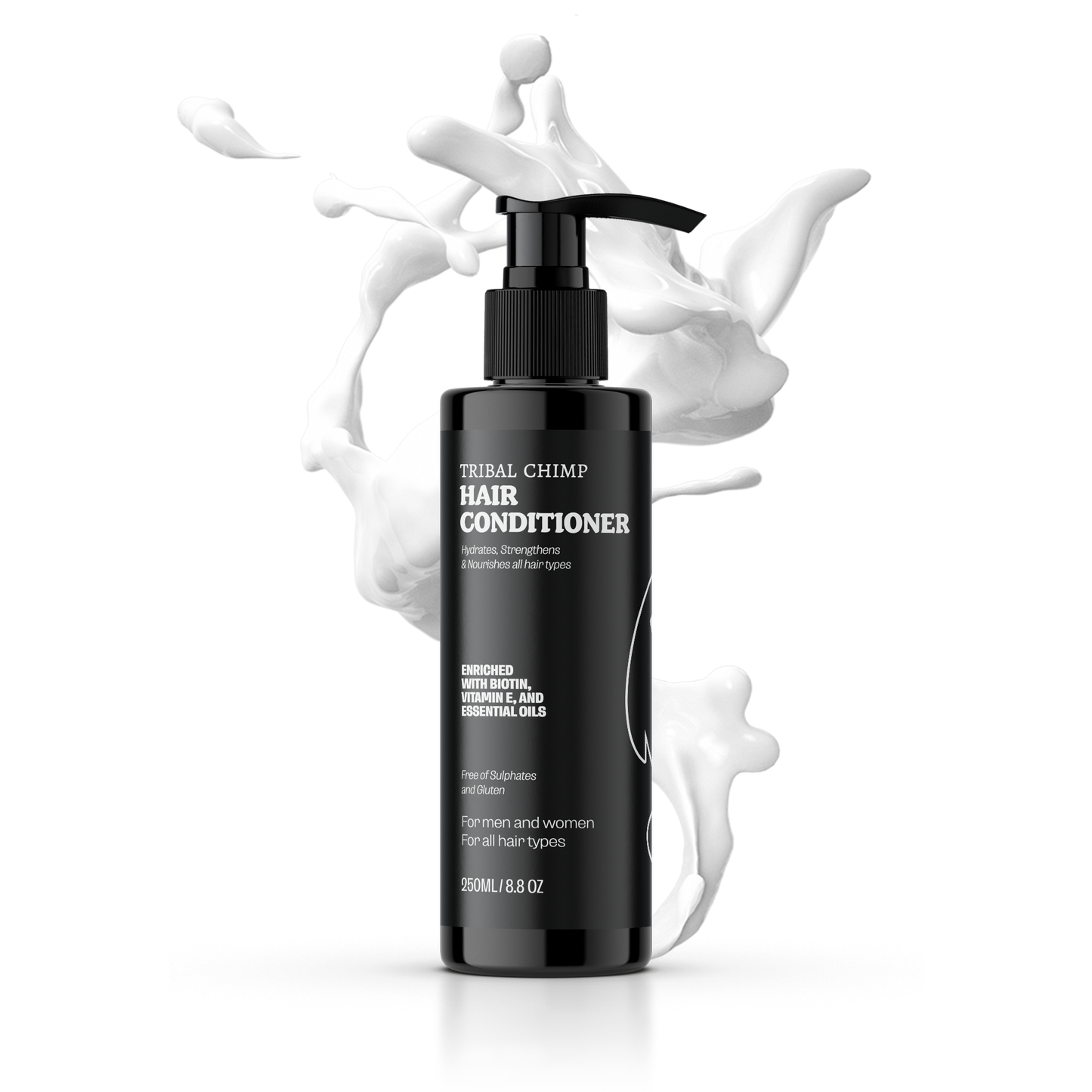 WHY TRIBAL CHIMP
100,000+ Happy Customers

Serving our customers since 2018. Over 100,000 customers keep coming back to Tribal Chimp and we guarantee so will you! Just read the reviews below!

30-Day Money Back Guarantee

At Tribal Chimp we understand it is hard to trust a product that looks too good to be true. That's why we're proud to offer our 30-Day Money-Back Guarantee!

Ships from the USA

Order delivery in the United States takes 2-5 business days. International orders take 5-10 business days for delivery.